ELLEN CORBETT Absolutely nobody predicted Corbett would finish behind the perfunctory Republican candidate in the 15th Congressional District. Few thought she could unseat Rep. Eric Swalwell in November, either, but now she won't even have the chance. In hindsight, Corbett probably could have run a more effective primary race, but saving her limited supply of campaign fundraising for the fall also seemed prudent. This is just a shocker that politicos in this area will scratch their heads over for years to come. However, there's likely no need to write her political obituary after her primary debacle. She is simply too effective of a public official to pack it up or accept some pithy state appointment. If Alameda County Supervisor Wilma Chan runs for the 9th State Senate in 2016, a seat at Oak and Fallon would fit nicely for Corbett. Let's hope she held onto to that house in San Leandro!
MARY HAYASHI Conversely, this is the end of the road for Hayashi. She spent a considerable amount of her $800,000 campaign war chest in the primary and successive sub-25 percent finishes says the voting public and her opponents will not forgive her for her transgression at Neiman Marcus over three years ago. It could have been different if she would have bared her soul about six months ago and prepared the public for the type of attacks Bob Wieckowski would likely use to smear her. Despite their ferocity, none of Wieckowski's mudslinging contained any surprise revelations. And, about that surveillance tape, it's still a mystery how it became public when so many other reporters attempted to obtain it with no success, including Hayashi's campaign.
BOB WIECKOWSKI At what cost did Wieckowski win the June primary? His campaign's relentless attack on Hayashi was shameful, but effective. He will likely win the November election and move from the Assembly to the State Senate, but he is assuredly marked by the lengths he went to annihilate his opponent. Winning at all costs has a way of coming back and biting you in the ass. What makes him look worse is there was precedent for avoiding the treacherous rabbit hole that is Hayashi's mug shot and the baggage attached to it. Alameda County Supervisor Richard Valle let the voters learn about Hayashi's shoplifting offense on their own and he easily won the seat two years ago. In fact, by using the opposite strategy Wieckowski beat Hayashi by nearly the same spread as Valle did, but with the stain of being a dirty campaigner. Is Bob, indeed, a bully like Hayashi asserted? Well, less than a day after winning the primary, Wieckowski was already attacking his opponent, Peter Kuo.
STEVE GLAZER In the end, the packaging may have betrayed Steve Glazer's acumen as a candidate. He made the race in the 16th Assembly District all about his signature issue, banning BART strikes, and he was effective. However, he appeared to offer very little else and seemed too wonky for average voters. He also couldn't withstand the onslaught when all three of his opponents attacked him all at once and from differing ideological standpoints. Worst of all, he somehow allowed Catharine Baker to co-opt his BART strike position all the way to the top spot last week. In the end, the district's base of conservative voters found familiarity in the Republican Baker offering anti-union sentiment more than the moderate Democrat in Glazer and even if they were saying the same thing.
PHOTO/Steven Tavares
SEIU IN HAYWARD The Service Employee Union International Local 1021 said they would harass, heckle and harangue the seven Hayward City Council members who voted against city employees earlier this year. Their political careers are over, they screamed. However, it didn't turn out that way despite the election of one of their endorsed candidates for the City Council, Sara Lamnin. The seat was available because Councilmember Mark Salinas left his seat open to run for mayor and lost. Mayor-elect Barbara Halliday obviously came away unscathed and Councilmember Marvin Peixoto won re-election. In defense of the union, there really wasn't enough time to mount a vigorous offense against the status quo on the council.
MARK SALINAS More than just about any candidate on the ballot in the East Bay, Salinas was taking the biggest gamble of all and it failed. Instead of running for likely re-election to his council seat this June, he instead risked it all for a chance at being mayor. The risk is further amplified by the fact Salinas is one of Hayward's rising political figures. Although, there's a good chance he will mount a comeback in two years, his six-point defeat in the mayor's race amounts to a significant set back in his political career. But, since Hayward's political bench is quite bare, he should be able to reset quite soon.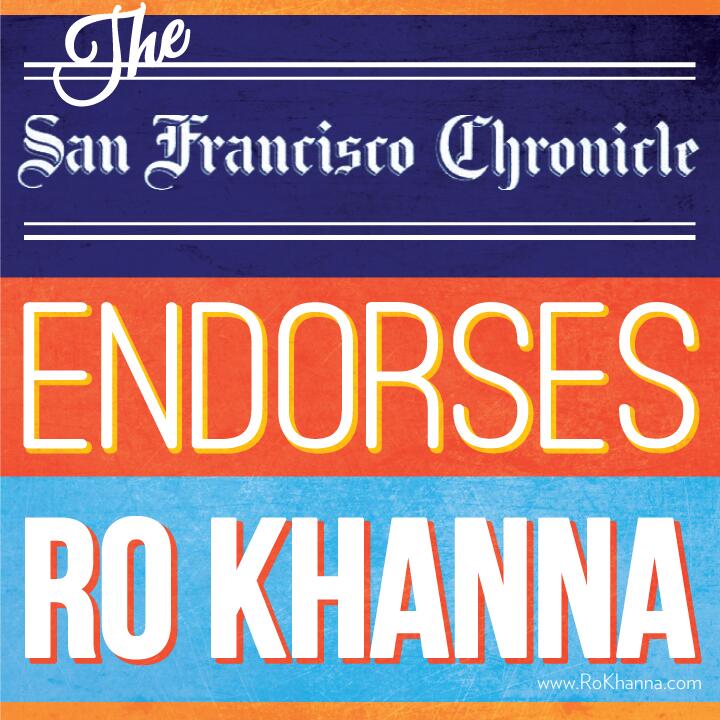 SF CHRONICLE/BAY AREA NEWS GROUP Give them credit, both newspapers tried hard to rekindle the barrage of propaganda that handed Eric Swalwell his congressional seat, but this time for Ro Khanna. They tried to catch Rep. Mike Honda sleeping at a community meeting, despite the fact closing your eyes for 20 seconds is hardly enough time to count even one sheep and they wrote numerous editorials calling for a change in the holder of the 17th Congressional District seat. However, they found out this time that like a heavyweight title fight, the challenger must not only beat the champ, but do it in a decisive manner. Using the same tricks to knock out the progressive incumbent without vetting the young challenger worked in the Swalwell-Stark race, but not this time. If you have any doubts about their biased coverage, know nearly every story written by each paper on this race was enthusiastically featured by the Khanna campaign.