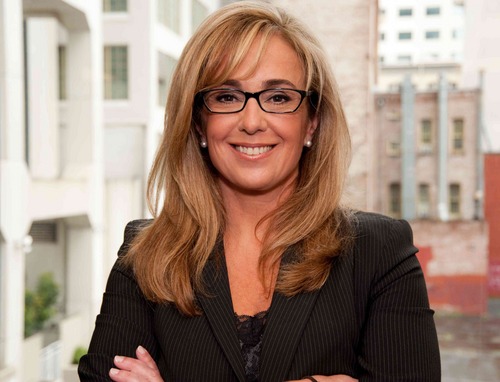 Alameda County prosecutor Sharmin Bock.
ALAMEDA COUNTY | An Alameda County prosecutor conspired with State Sen. Leland Yee to circumvent campaign finance law in the infamous racketeering case involving Yee and Raymond "Shrimp Boy" Chow. The comments were captured on F.B.I. wiretaps, according to a motion Tuesday by Chow for dismissal of his indictment for selective prosecution.
The motion also alleges San Francisco Mayor Ed Lee and San Francisco London Breed and others accepted bribes and entered into pay-for-play schemes in the F.B.I sting revealed two years ago.
Chow's attorney asserts the information was gleaned during the discovery stage. Chow's motion charges, despite their findings, the F.B.I. did nothing to pursue the allegations against each, including Alameda County prosecutor Sharmin Bock.
According to the motion, Bock was also given an "unexplainable pass" from scrutiny for her actions. "She was picked up on the wiretap on multiple occasions conspiring with Leland Yee to exchange donations to defeat campaign finance limits while she was running for District Attorney. She remains unindicted and, in fact, she is still a prosecutor. One of the unindicted parties stated "If you need some help in Alameda, we can use her you know. She is a fucking DA."
The connection between San Francisco and East Bay politics is clear with Bock. She unsuccessfully ran for San Francisco district attorney in 2011. She is also one of the more well-known prosecutors in Alameda County District Attorney Nancy O'Malley's office.
The F.B.I. investigation was known in the past to have crossed over to the East Bay. The probe focused on Oakland Councilmembers Larry Reid and Lynette Gibson McElhaney, according to a report. One undercover agent posing as a businessman interested in investing in Oakland was ferried around the city by Reid. No charges were ever filed.